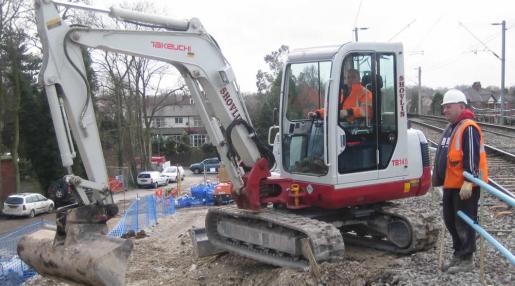 ---
Description
The 5.5 ton Takeuchi midi digger are fitted with mechianical height and slew limiting devices which allow the machines to work next to the adjacent live lines or under live overhead line equipment.
All Takeuchi's in the fleet have rubber track pads, dozing blades and quickhitch bucket attachments.
Attachments include buckets, tree shears, flails, clamshell grabs, augers, pallet forks, L.L.T and hydraulic breakers. Ideal for arboricultural work, station refurbs, troughing renewals UTX'S, stanchion bases and wet spots.